---
Acavallo Gel Out Seat Saver (Black)
The Acavallo Gel Out Seat Saver is a seat saver with a big difference. The Gel Out helps give secure and stable seat and minimises bouncing on a big moving horse. It can also improve control and safety on a naughty horse. Unique shock absorbing qualities of Acavallo's therapeutic gel are well known Breathable gel construction supports the rider's upper body Significantly reduces concussion...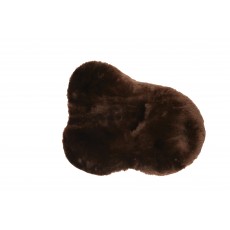 Weatherbeeta Merino Sheepskin Seat Saver (Brown)
The WeatherBeeta Merino Sheepskin Seat Saver is a luxurious Merino sheepskin saddle Seatsaver that is breathable and designed to provide additional comfort for the rider whilst in the saddle. Machine washable at 30 degrees on a wool cycle or by hand, DO NOT tumble dry.