---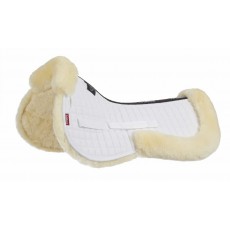 LeMieux Half Pad (Natural/White)
These high quality Half Pads are 100% natural Australian Merino lambskin - the wool is much denser & softer than the older sheep wool used in many rival numnahs. The spine is swept up at the wither relieving pressure on the spine and allowing air flow They can be used on top of a thin cotton square or straight onto the horses back Button hole slits positioned on the front edge allows for neat...
---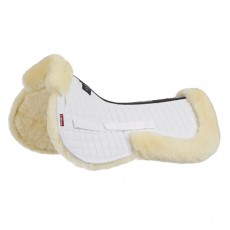 LeMieux Lambskin Half Pad (Natural/White)
Best selling lambskin pad, lending a professional look to any saddle. Swan-Neck and clear-spine relieves pressure, allows air flow and improves fit. Suited to dressage and jumping saddles. Combines perfectly with plain cotton squares using new D-Ring attachment system.